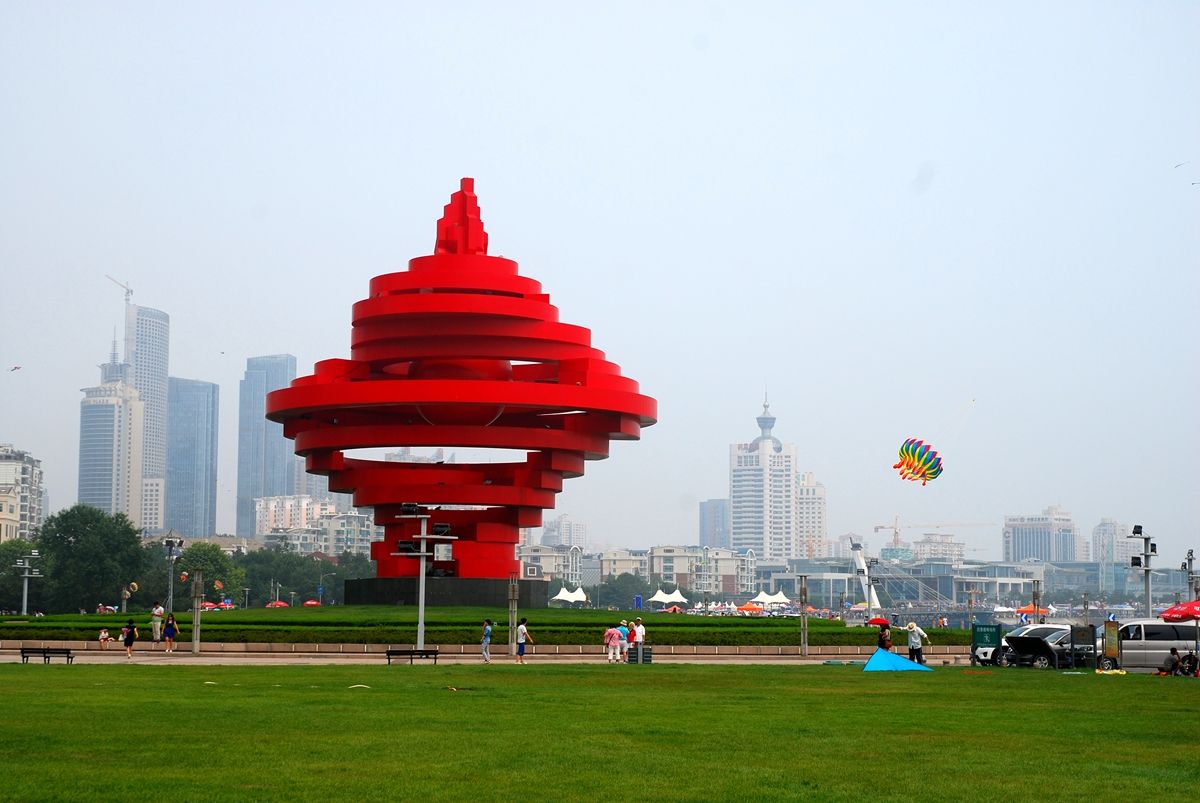 May Fourth Square is located on the seashore in the southeastern part of Qingdao City. On the square, there stands the fire-red sculpture "The Wind of May", which symbolizes the spirit of Qingdao. It is very beautiful under the lights at night. Come here in summer to enjoy the sea view, and look at the lighthouse on the opposite side of the bay and the sailing boats at the Olympic Sailing Center, and appreciate the beautiful sunset on the sea here.
The May Fourth Square was built to commemorate the "May Fourth Movement". The huge sculptures in the shape of the revolving "wind" were built to promote patriotism and inspire people to strive for strength. It often appears as a landmark in Qingdao in people's vision. Walking on the square, you can sometimes see vagrant singers and street performers performing performances. On holidays, you may also catch the opening of the square fountain and sea fountain. You can also stroll along the beach to the nearby music square to enjoy creative sculptures.
May Fourth Square is close to the sea, and the sea breeze is blowing on the face, making people very comfortable, especially in the evening, when the setting sun is reflected on the sea, sitting on a bench really feels great. May Fourth Square is the most famous square in Qingdao. Tourists must take a visit here when they come to Qingdao. The square occupies a large area with a nice view, and is a good place for tourists to relax and entertain.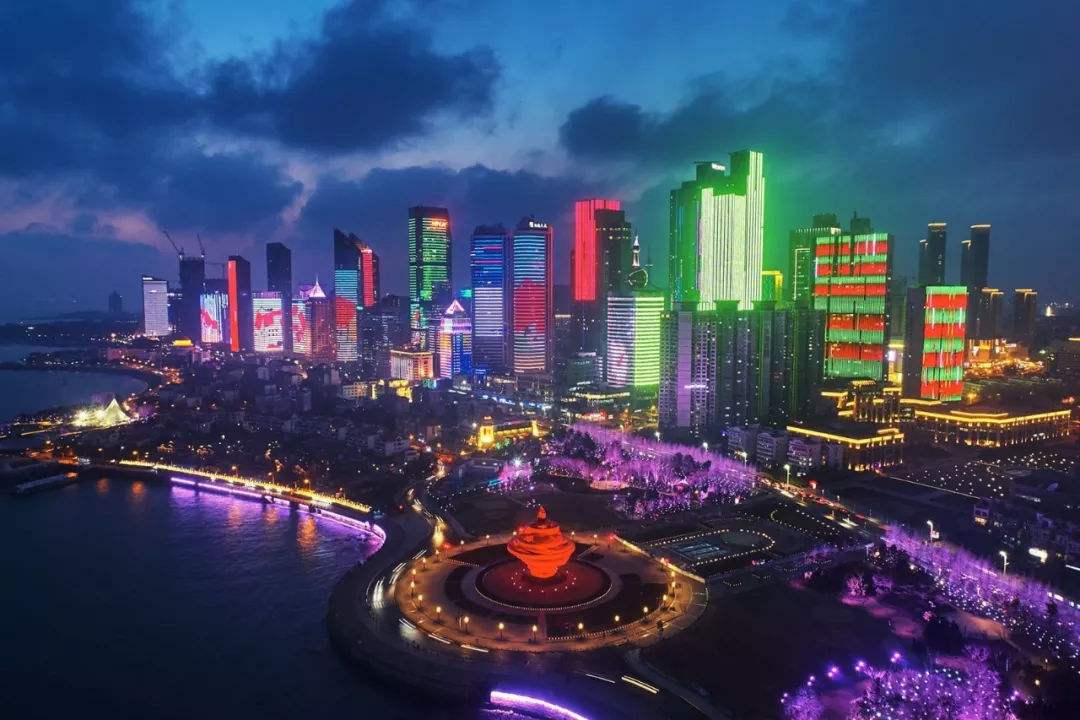 Every Saturday and Sunday, the light show in May Fourth Square is open. Those who want to see the light show should not miss it. May Fourth Square during the day is the same as an ordinary city square, but at night May Fourth Square under the shining light looks more attractive. The colorful neon lights and the high-rise lighting show relying on the sea is simply an oil painting. It is magnificent and makes people full of praise. People who want to go to May Fourth Square to play can take pictures there during the day and watch the light show at night, and this is the perfect trip!