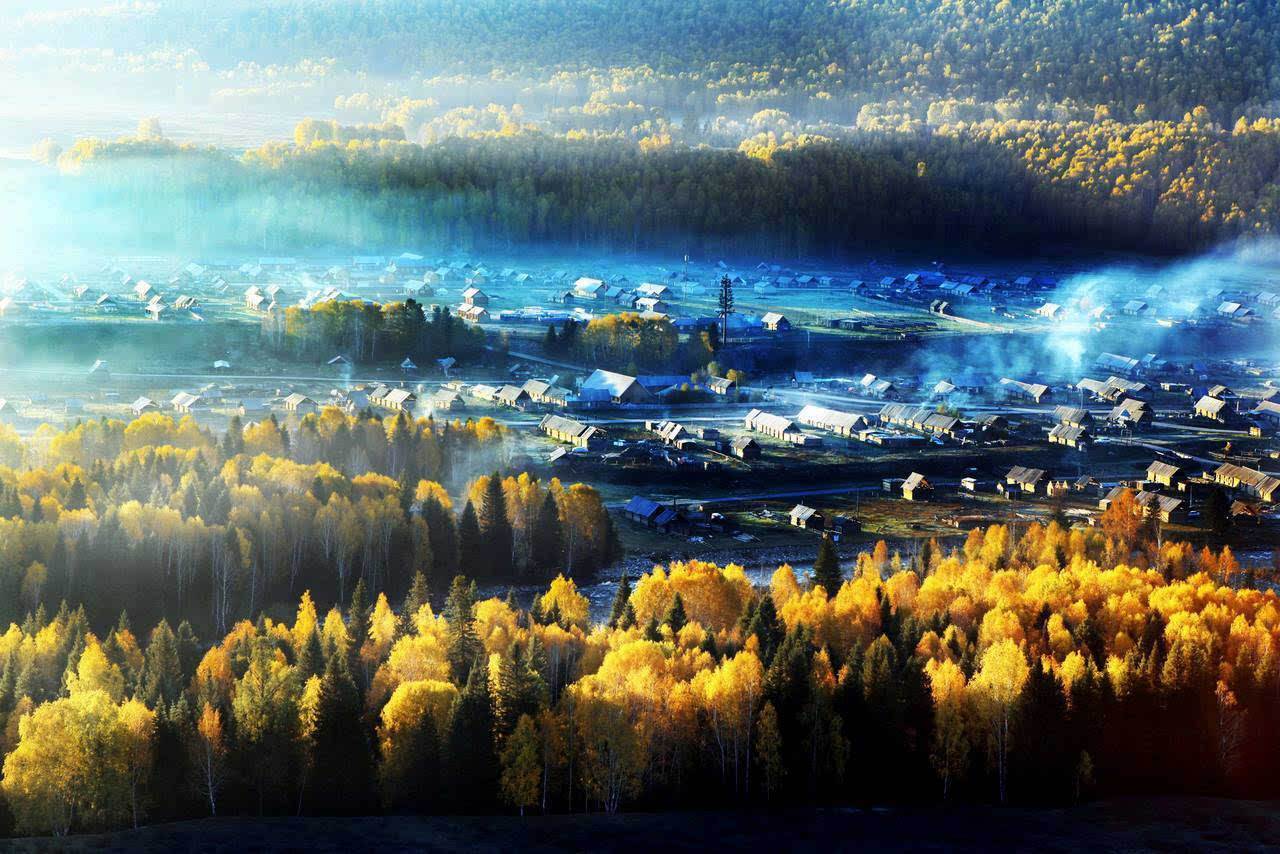 Hemu Scenic Area is located in Burqin County, Altay Region, northern Xinjiang, about 30 kilometers east of Kanasi Lake. It is a small village inhabited by Kazakhs and Tuva people. Generally, when tourists play in the north of Xinjiang, they will play Hemu Scenic Area with Kanasi Lake Scenic Area together.
All the houses in Hemu Village are simple log cabins, which are scattered in the valley among the mountains. The local ethnic minorities work in the yard and they look simple and quiet. The Hemu River flows by the village. The water is light blue and very clear. There are grasslands and birch forests around the village with beautiful scenery. In winter, the top of the mountain begins to accumulate snow and become small snow mountains, making the Hemu Scenic Area look like a fairy tale world.
Hemu Village is not big, the main road in the village is about two or three kilometers long, and you can just walk around the village. The observation deck is located on the hillside opposite the Hemu River. On the observation deck, you can take a panoramic view of the village, which is a good place for photographers to shoot large movies.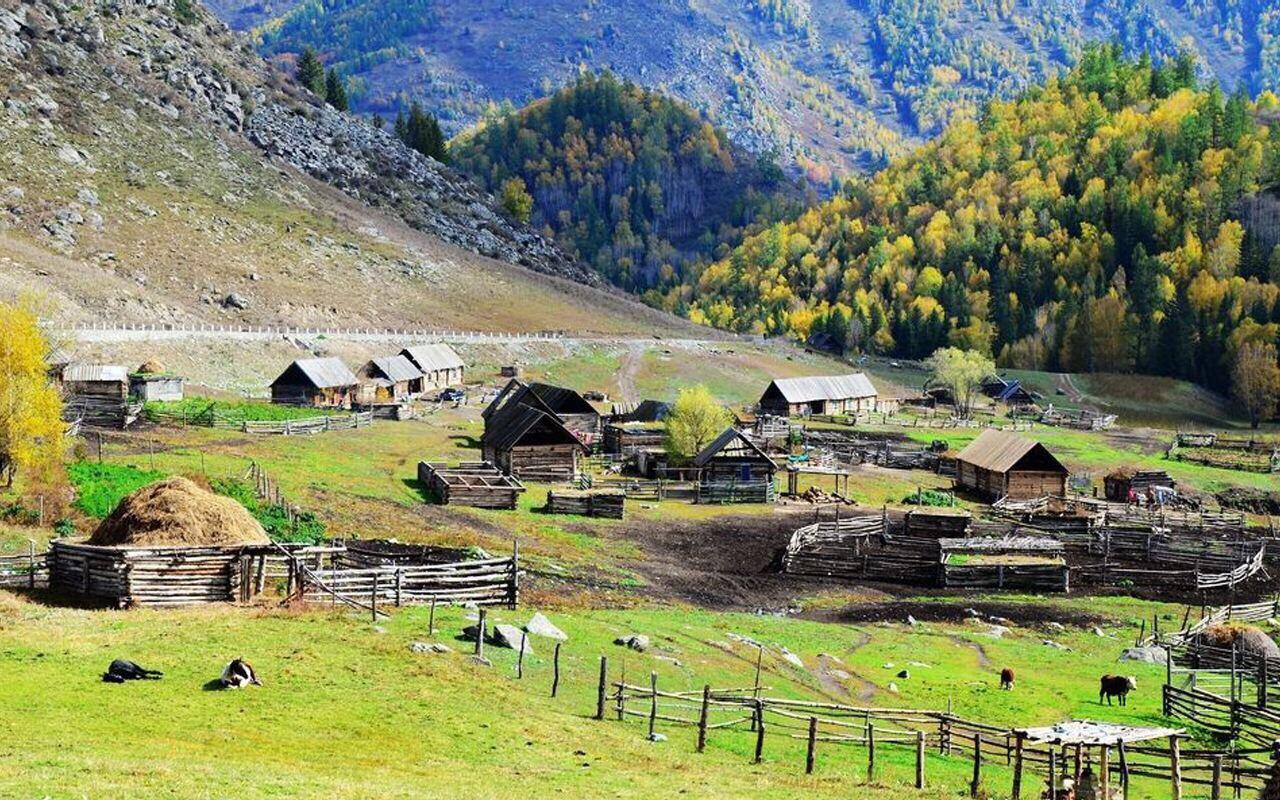 Hemu, a very beautiful and charming small village, is surrounded by mountains and the pristine natural scenery attracts many people to visit. Hemu Scenic Area is a very beautiful place, the scenery has snow mountains, rivers, wooden houses, grasslands, woods, with a little Nordic style. The vegetation here is lush, the flow of water is slow and clear, the villages with unique styles are scattered among them, the natural scenery is beautiful, and the four seasons are different. You can play horse riding, rafting, hiking. Staying one night here, you can feel the local folk customs and lifestyle. The scenery is nice, the climate is pleasant, the air is fresh, the unique charm of the architectural style is very suitable for taking pictures.