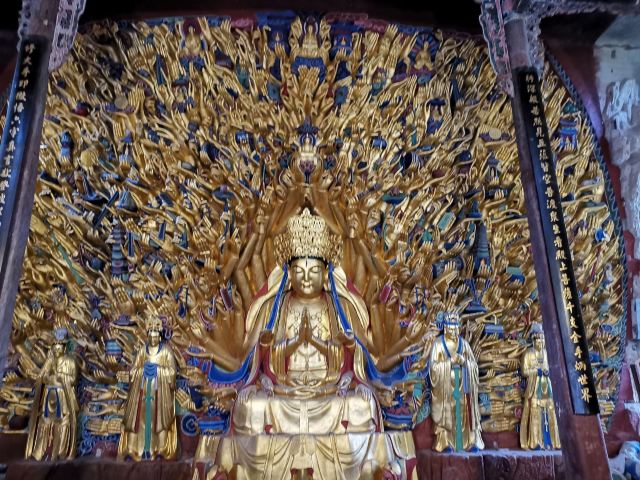 The Dazu Rock Carvings is a general term for Buddhist rock carvings (grottoes) in Dazu District, Chongqing, including Baoding Mountain, Beishan Mountain, Nanshan Mountain, Shimen Mountain, Shizhuan Mountain, etc., where you can enjoy the preservation stone carving art in the Tang and Song Dynasties. There are as many as 75 caves and more than 50,000 statues. It represents the highest level of grotto art in the world from the 9th to the 13th century AD, and is the last monument in the history of human grotto art.
Among the stone carving groups, Baoding Mountain stone carving and Beishan stone carving are more concentrated. Tickets for Baoding Mountain and Beishan Stone Carvings are sold separately, and joint tickets can also be purchased. And these two scenic spots are more than ten kilometers apart. The remaining three scenic spots in the stone carving group are relatively remote or not yet open to the public.
Baoding Mountain Stone Carvings is located about 15 kilometers northeast of Dazu City. There are 13 landscapes, including Big Buddha Bay and Little Buddha Bay. There are many life scenes and stories in Buddhist scriptures.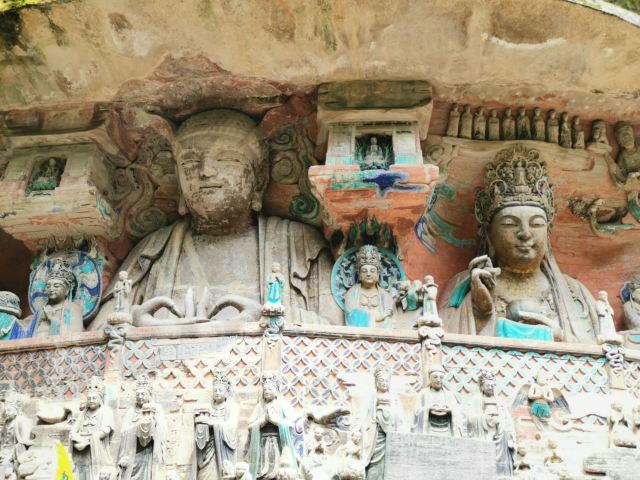 Beishan Stone Carvings are located about 2 kilometers north of Dazu City, and were excavated in the Tang Dynasty and ended in the Southern Song Dynasty. The carved Buddha statues in Beishan are small and exquisite, with a variety of postures, showing a transitional style from Tang to Song Dynasty. For example, the Buddha statue No. 53 has both the plump and simple sculptures of the Tang Dynasty and the slender body with the statues of the Song Dynasty.
The Dazu Rock Carvings are Buddhist-themed stone carvings, which are very exquisite and spectacular. Each engraving has its own story, and it is still in color, and is very realistic and even vivid. Especially for the Buddha statues in the stone caves, it is needless to say that the expressions are very charming, even the tassels of the clothes are very special. In short, Dazu Rock Carvings is worthy of a visit.