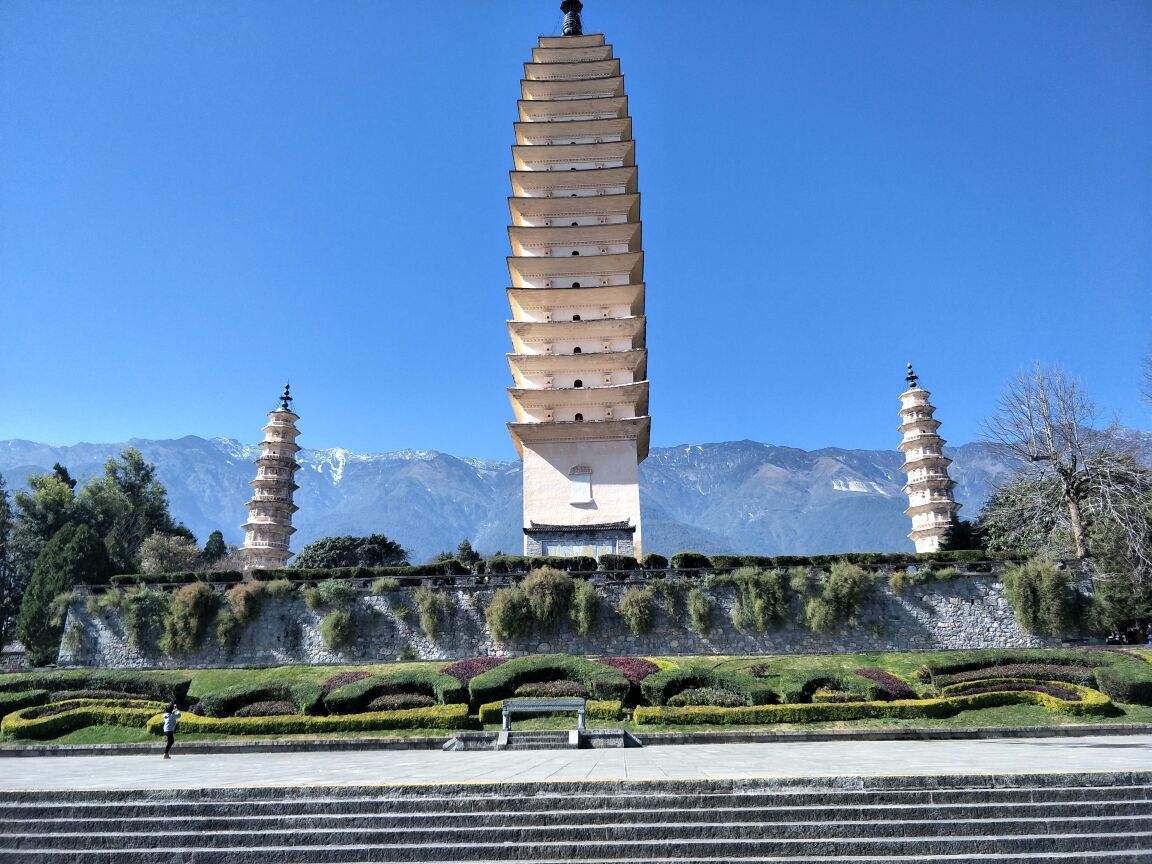 After the restoration and reconstruction of the Chongsheng Temple Cultural Tourism Area in Dali, a millennium ancient temple with the three pagodas as the core that is covering the surrounding 388 acres and the main building area of ​​more than 20,000 square meters is displayed in front of tourists. The reconstruction of the scenic area breaks the stereotype that the scenic spot is difficult to prevent the "seven-year itch" and opens up a practical and feasible way for the sustainable development of the Yunnan tourist scenic spot. The magnificent pagodas of Chongsheng Temple were burnt down in the ancient time, and only the three pagodas were kept intact.
Chongsheng Temple Cultural Tourism Area in Dali, built in the heyday of Nanzhao Buddhism, was the center of the "Ancient Kingdom" at that time, known as the "Buddha Capital", and was also the largest Buddhist temple and Buddhist cultural center in Southeast Asia at that time. The huge historical value and profound cultural heritage makes it a must-see area for tourists to visit Dali. The three pagodas in front of the temple have also become a symbol of Dali. There is harmony in the changes of the three pagodas, unity in the opposites, with mutual support, and it is natural. The three pagodas are unique in shape, which are soaring into the sky, and look very artistic! The three pagodas of Chongsheng Temple are located 1.5 kilometers north of Dali Ancient City, facing the Erhai Lake in the east and Cangshan Mountain in the west.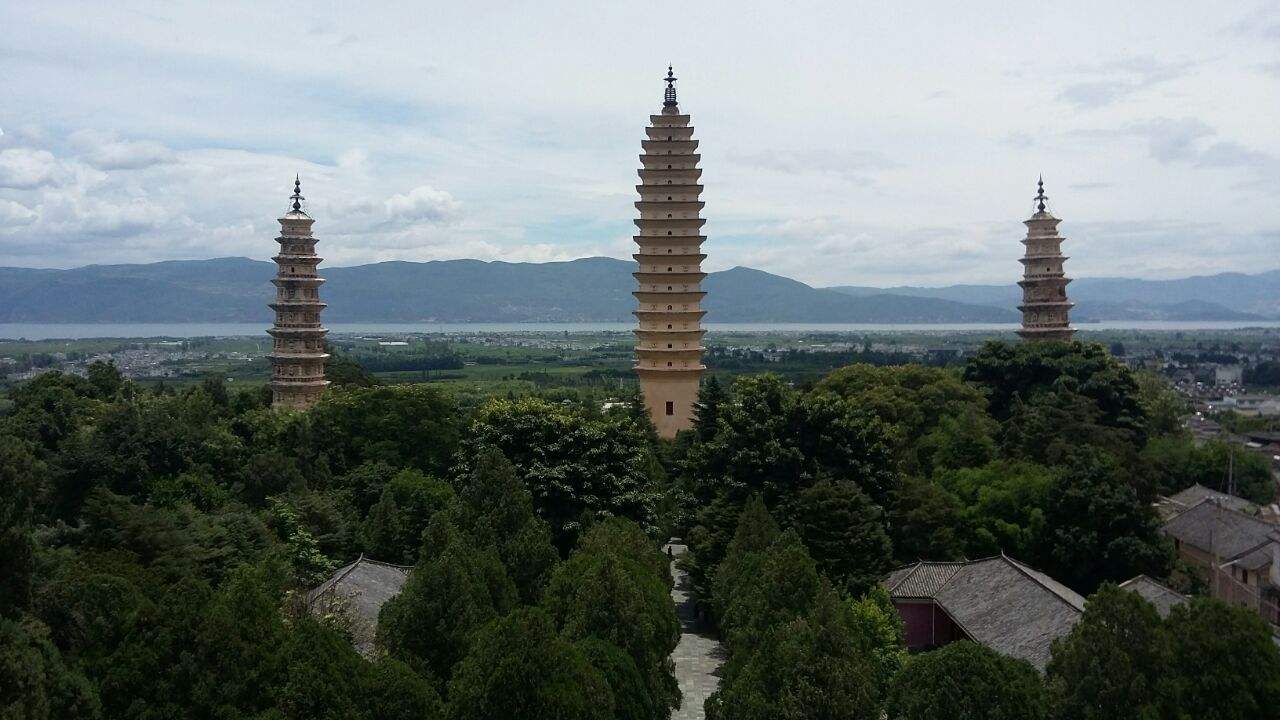 Chongsheng Temple is a symbol of ancient history and culture in Yunnan and one of the oldest and most majestic buildings in southern China. In 1961, it was announced as a national key cultural relics protection unit of the first batch by the State Council. The scenery of Chongsheng Temple is very beautiful, the scenic area is very large, and there are many views to watch. Many temple hall buildings are magnificent!
In short, Chongsheng Temple Cultural Tourism Area has both beautiful natural scenery and profound history and culture, even non-religious visitors can come there to take a visit.