If you are going to visit the Wuzhizhou Tourism Zone, you should prepare mobile phone waterproof bag, umbrella, sunscreen spray, wipes or paper towels, goggles or waterproof glasses, a lot of cash, dry towels, etc. in advance. You can buy a package ticket of 998 yuan / person before going to the island, which includes diving, island excursions and other water sports. The waters of Wuzhizhou Island are blue-green, just like what it is showed on the propaganda map. But the sea waters pat on the face, which will make you can't open your eyes, and it is very irritating to the eyes. So, if you don't like these items, we don't recommend you buying such tickets, or you should bring waterproof glasses. You must first dive and then travel to the island and then play the water project because there are a lot of people waiting in line to go diving, and it will take you about 1 hour to queue for it, and after the diving it has been noon time. Diving suits are public free, fish food and mouth plugs are 20 yuan for each, but it is recommended that you do not have to buy them, because even if you do not take fish food, there are many fish in the water.
After the water project is finished, it is almost 15:00 o'clock in the afternoon. The sightseeing car will leave at 16:00 o'clock in the afternoon, so the time to visit the Wuzhizhou island is very tight, and the scenery on the island is simply beautiful. You can enjoy the captivating sea and sky, which are the endless and the vastness of the sea and the sky.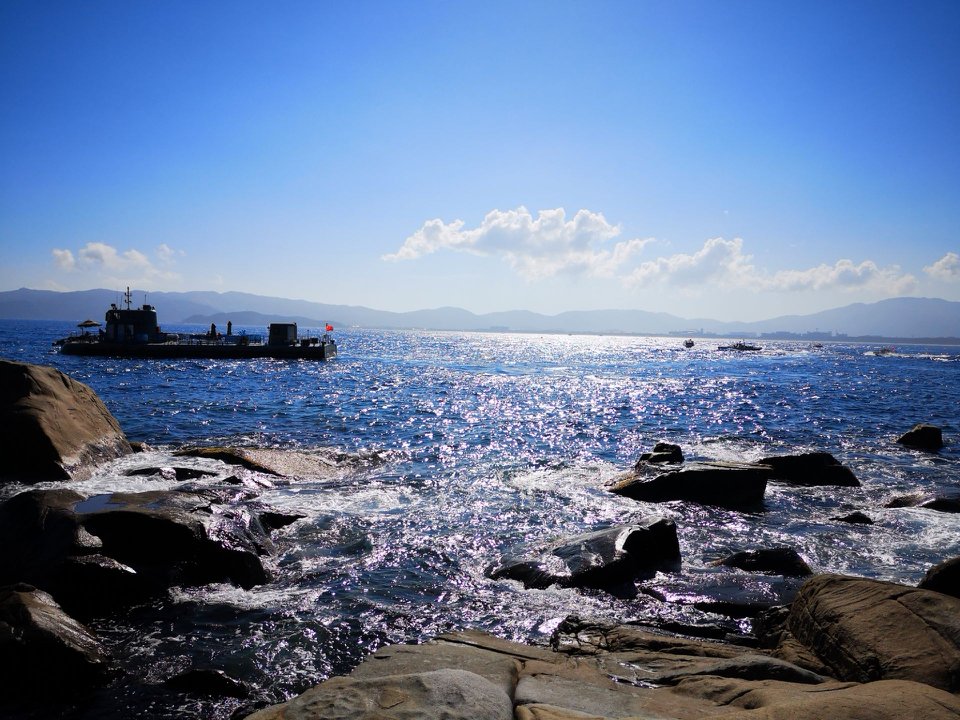 Wuzhizhou Island is very good. It's really regrettable if you go to Sanya without going to Wuzhizhou Island. The sea is crystal clear and the sand is delicate and shows the ivory white color. Sitting on the sightseeing car to visit the island slowly, you will feel it really good. Every time you go to an attraction, you can turn around and feel the sea scenery there, and your mood will become clear.
There are too many people during the Spring Festival visiting the Wuzhizhou Tourism Zone, and it will waste too much time queuing, and the price is high. It is recommended to go to the Wuzhizhou Tourism Zone during the off-season. Staying in the island for one night, and you can definitely see the more beautiful view in the morning.